There's a saying that's been following me around for the past decade, ever since I began to embrace the spirit path.
"You've gotta pay to play."
This notion is usually associated with casino games, but it holds true for the metaphysical things in life too.
The shamanic path is not for the faint of heart.  It requires a willingness to face the looming sentinels that guard each gate of wisdom, an illogical calmness in the face of every challenge that life unfurls on your path to truth.
I've heard it said that the wise soul dies many times in this life, shedding countless skins of past selves, like old clothes that no longer fit. It keeps what is necessary to serve the mission, and discards the rest, learning to abandon sentimentality and attachment along the way.
How many times are you willing to die in this life?
A common thread that all medicine traditions of the Americas share is the understanding that you must face your demons and go through a series of very real metamorphosis in order to achieve and maintain your spiritual and physical health. But this means doing "the work," which isn't always comfy.
One afternoon, before entering an Ayahuasca ceremony, I was sitting in my jungle hammock quietly dreading what I was about to put myself through… again. For me, the dying usually involves walking into ceremonies led by elders who are quite adept at showing you your lingering shadows, whether you like it or not.
Just then, Roman Hanis (an Amazonian medicine man and close friend of mine) entered the room and flopped down on a neighboring hammock. He glanced over at me and immediately noticed the tangle of trepidation I was caught up in.
"Nick, you're falling prey to the belief that this path will magically become easier someday. Do you think that I have conquered my fear of Ayahuasca?  I've held over 2000 ceremonies, and the fear comes up for me before every single one. But, I check my ego at the door when I walk into the maloka and do as pachamama guides me to do anyway. This is what it takes to walk the path – it isn't play time."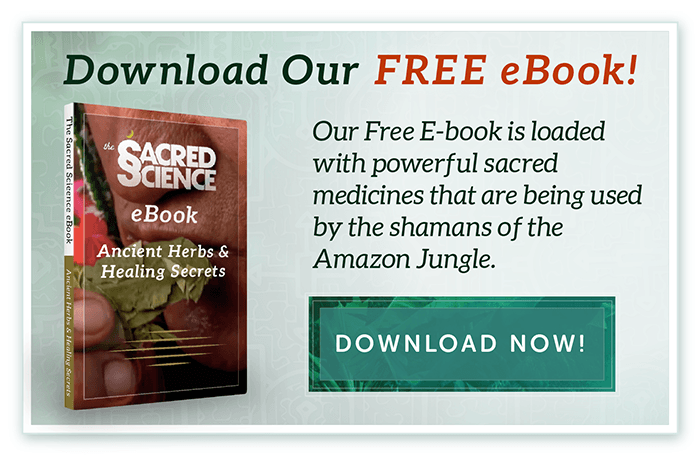 You've gotta pay to play.  The currency in this game isn't money, it is courage.
Last week, I was up in the hills overlooking the ancient city of Copan, Honduras to participate in a Maya temazcal ceremony.  If you're not familiar with this type of cleansing ritual, a temazcal is the Mesoamerican version of the sweat lodge, but involves the use of herbal waters and volcanic clay as well.  During the ceremony, the tightly packed igloo-shaped dome becomes extremely hot, extremely dark, and extremely closed-in.  Not surprisingly, many folks find the experience a bit overwhelming and uncomfortable at times.
For me, this is the ultimate test because I've got a deep fear of enclosed spaces and really dislike intense heat. But we're on a mission to preserve this ancient wisdom and help people heal – and like most things in native culture…you've gotta pay to play.
Zoila, the Maya medicine woman who holds the temazcal, always has us burn nine candles of varying colors before the ceremony starts. Every color of the rainbow is represented in these drippy offerings and each waxed wick burns with its own meaning.  The one that is most relevant to today's subject is the purple candle.
Holding the lit candle between her fingertips, Zoila tells us that the purple or celestio colored wax represents our willingness to make compromises with ourselves and with the ever-present unknown. In other words, our capacity to be brave and enter those dark places that lurk in the caverns of our mind, awaiting our love and consciousness.
The compromise itself is an agreement with that part of our self that abhors discomfort, and anything unpredictable.  A conversation that our illuminated being has with the machine that we currently inhabit, "Let me travel to this place for a little while, even though it might be scary and unfamiliar, so that I can heal this body and heart of ours."
Once the candles have all been lit, twenty red hot rocks are shoveled from a forest fire pit and placed in the center of the temazcal circle. The small door to the world outside is shut, signaling that the ceremony has officially begun.
Nobody said this path was easy.  How far are you willing to go? 
In other words, how much are you willing to pay?
Stay curious,
Nick Polizzi
Director, The Sacred Science