I've heard it said that the medicine is everywhere, we just need to learn how to find it. Last week, I was taught a lesson that took my understanding of this concept to the next level.
I had the honor of sitting down with two distinguished medicine workers from the high Peruvian Andes. You often hear us speak about the crucial role that shamanic apprenticeship plays in keeping these ancient traditions alive – well these two individuals are living proof of the power this time-tested model holds.
Upon first meeting Sebastian and Santiago, you are struck by the difference in their outward appearance. Sebastian, a native Hatan Pampamisayuq (meaning "high level ceremonialist and healer" in Q'ero tradition), wears the bright-colored garb that is customary in the Ausangate region of the high Andes. By contrast, Santiago (who goes by Dr. J.E. Williams here in the States) is a fashionably dressed American in his mid sixties. Within minutes of watching their fluid interaction, it becomes very clear that Sebastian is mentor and Santiago is student.
I had an extensive list of questions prepared for this long-awaited meeting, but once the conversation started I realized that my outline was not going to serve me. Sebastian and Santiago were not here to give me a vivid rundown of the ancient Q'eros – the last of the mighty Incans, or to regale me with miraculous healing feats they had performed. They were here as representatives of their boss, Pachamama, and we were going to be sticking to simple and potent truths. Medicine for the masses.
There were five thunderbolts of wisdom shared over our intimate three-hour discussion, but they wouldn't all fit into this article. I will do my best to illustrate one major concept today, and with Sebastian and Santiago's permission, I will post more in the weeks to come.
The following teaching is best summed up in three words: patience, permission, and respect.
Toward the beginning of our conversation, Sebastian (who only speaks Spanish and Quechua) asked if I had ever tried Ayahuasca before. When I answered yes, he asked why I had chosen to seek out this powerful plant medicine. The word "curiosity" came out without hesitation and this elicited a big and wise Q'ero smile from the elder. "That's 99.9% of the people who use Ayahuasca now."
The rest of his response was in Quechua, so Santiago jumped in to assist with the translation. "Sebastian is saying that the indigenous cultures from which these powerful plant medicines originate treat these rituals with great respect. The plant ceremonies are not learned without the permission of the spirits. Only when one has the fortitude and patience to sit and listen to his or her natural surroundings will they begin to notice the signs and synchronicities that indicate whether they are on their spirit's intended path. These portals or bridges will communicate whether a seeker has permission to pursue a mighty plant ally like Ayahuasca. Without this permission, and the guidance of an experienced ceremonialist, the power plants can be quite dangerous."
Sebastian's eyes were an impossible combination of childlike glee and timeless wisdom. "She is called Mother Ayahuasca for a reason – she should be approached with humility, respect, and permission."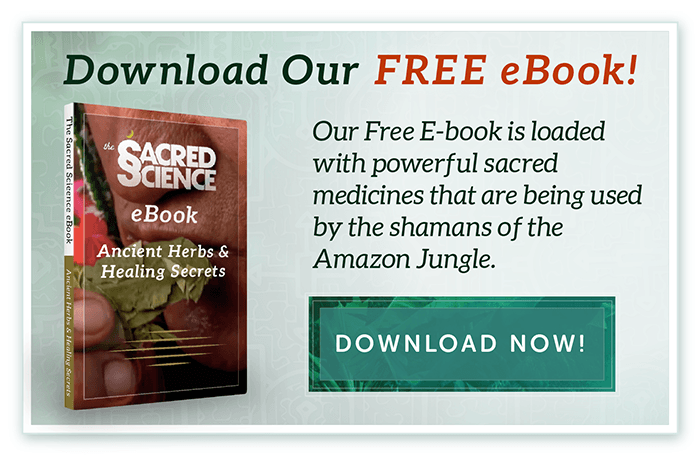 The next piece is what struck me the deepest and has already been the catalyst of a major personal shift. Santiago continued his stirring translation of Sebastian's words, "And even when you've learned to listen, and the portal has opened granting you permission, you do not just barge through. This is the American way, but it won't serve you on the spirit path. Once you have permission, you pause with deep respect and proceed to make a series of offerings, waiting for some indication of what to do next. This itself can take years, but in the process you will learn how to connect deeper with nature and yourself."
Santiago continued in his own words, "So many people come to Peru to have a big experience with the entheogenic plants, but most haven't yet cultivated a relationship with the common plants that grow in or around their own home. If you don't know how to care for a small garden or a house plant, what business do you have requesting a one-on-one meeting with the mother of all plants, Ayahuasca?
Perhaps we should take a step back before we lean forward."
Later on, I brought out a San Pedro cactus that my wife and I had rescued from the local Target nursery, and we discussed the irony that a sacred plant like this was being sold in such large quantities as a yard ornament. Santiago pointed out that this was a perfect opportunity to demonstrate how to properly respect a plant. They prepared a small ceremony – intended to clear stagnant or negative energy and infuse the young San Pedro cactus with a blessing.
Sebastian withdrew a pouch of coca leaves from his bag and Santiago did the same with a sack of uncured tobacco. Sage and palo santo were lit, and a rather intense ceremony for our prickly friend ensued. The leaves of coca and tobacco were blessed and buried in the soil around the cactus and the ceremonial act was complete.
Washing his hands with the traditional Agua De Florida, Santiago instructed, "Remember, this particular variety is quite partial to morning sunlight and likes it on the dry side, so don't over water. Place it right underneath that window and it will thrive."
Spoken like an individual who decided long ago to make the medicine path a life endeavor, and hasn't taken any shortcuts along the way.
Patience, permission, respect.
Stay curious,
Nick Polizzi
Director, The Sacred Science