Sometimes the one thing that is slowly sabotaging our lives is right under our noses.
When we feel "out of whack", our monkey minds tend to blame someone or something outside of ourselves – the over demanding boss, the guy who cut you off in traffic, the child who refuses to listen, the unexpected tax bill… but in reality, it all comes down to us.
Ready to hear something personal?
A few months ago, I began to notice that I was becoming anxious throughout the day, unable to maintain a calm and tranquil state of mind in certain scenarios. At first, I engaged in the above monkey mind protocol – well, the day was going fine until x or y happened…
But one afternoon I noticed that even though everything was going my way (I had no responsibilities but a fun day of hiking with my family) I still found myself becoming impatient and scattered. It was then that it dawned on me – this feeling of unease was all being created by me.
It was time to do an internal scan, so I turned to my handy list of medicine questions, and came across one that reached out to me. (The way that a favorite shirt might beckon to you from the closet.)
The words read:
"What have you introduced to your life in the past two months that might be affecting the way you feel right now?"
Hmm… good question. At first my mind came up blank. Nothing new had changed or been brought into my li–
OH… That.
Grumble. But I can't do without that. I NEED that. (If you ever hear yourself speaking these words, you know you've found an area that is ripe for self-compassion and spirit work.)
I was about to give up my one thing – coffee. Let me explain.
While on a film set this past summer, I was offered a cup and found myself happily accepting the invitation. Now this might seem like an ordinary transaction, being that 60% of adults in the Western world drink some form of caffeine in the morning, but for me, this was crossing into a no-fly-zone.
I had given up coffee about five years prior, after realizing that it was slowly and subtly altering my perspective and behavior. As a father of young kids, the morning energy boost from a steaming cup of joe is welcome, and for the first few weeks of usage there is never any detectable behavioral side effects. But slowly and sneakily, coffee always leads me down a road that ends in decreased body awareness, a tendency to overthink even the smallest things, and an overall lack of patience for small inconveniences.
Everyone's body is different, and some folks experience no problems with coffee whatsoever. But for me, it's a high-octane energy boost that is wonderful in the moment, but slowly blows out my adrenals and sabotages my peace of mind in the long run.
Yet somehow, I had found myself back on the train again. That first innocent cup while filming had turned into another cup the following morning and a cup or two each morning after that. It had given me energy and power when I needed it, and from there the need for more had begun – all the way up to my moment of realization.
So, I quit coffee. Again. Right then and there. Knowing it was going to be a hard few weeks without my deliciously roasted and frothy morning friend.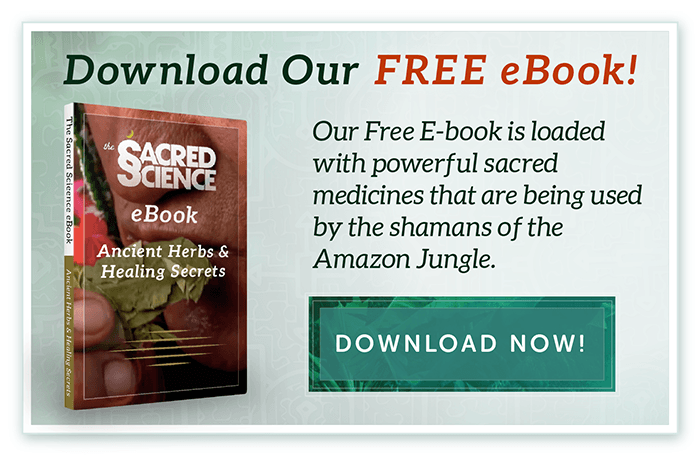 And it was painful. I hadn't realized how dependent my body had become on this substance. For the first five days, I experienced flu-like symptoms – heavy head, weakness throughout my entire body, fatigue and not surprisingly, a bit of depression.
But underneath all those withdrawal symptoms, the deeper me knew I was on the right path. I made a joke out of it to friends and co-workers who noticed that I was under the weather, saying things like "This is what day 6 with no caffeine looks like – wanna join me?"
Without the crutch of caffeine, I found myself beginning to navigate the landscape of my day more carefully. I couldn't afford to waste the energy I did have on negative thoughts that depleted me, so any of those were avoided entirely. I began to sense and rely upon the other natural sources of energy that come through human interaction – the giggle of my 3-month-old son Rowan, warm rays from the morning sun, a heartfelt conversation with my wife, you get the picture 🙂 The things that matter.
On day seven, I realized that there was something else I used to do in the morning, in place of coffee. I used to take a multivitamin, a vitamin b-complex supplement, and a probiotic. How did that stop?
I pulled those out of the cabinet and started the regiment once again. It only took one day for their affects to start bringing my body back online – with new sustainable energy finding its way to starving cells and organs.
Without the hard push of coffee inside of me, I began to detect other subtle aspects of my life that were "off". Ways I was interacting with myself and others that were draining me of life-force rather than feeding a more harmonious existence.
As I've mended these imbalances, I've found myself laughing more, reveling in simple intimacies with those around me, and walking through the world with an unshakable patience and calm.
To be clear, this isn't a condemnation of coffee. Many folks swear by java and for their unique biology, it may be extremely beneficial.
Rather, what I am driving at is the importance of being aware of how your habits and patterns (whether internal or external) can either support or inhibit you. There are plenty of culturally accepted activities we engage in that seem harmless on the outside, but upon closer introspection may be derailing us right where we stand.
These practices are often so "everyday" that they're difficult to spot – food, drugs, technology, word-choices, ways of relating to one another, sleeping habits…the list could go on for pages.
My question to you – "what is your one thing right now?"
Find that, and you have a clear next step on your own spirit path. Are you willing to take it?
Stay curious,
Nick Polizzi
Founder, The Sacred Science