Tomorrow, many of us will be celebrating one of the premier Hallmark holidays of the western world – Valentines Day.  Aside from roses, the most popular gift that is given on February 14th is good old-fashioned chocolate.
This smooth and creamy "seducer of taste buds" has become so commonplace that many have forgotten its true origins, but we must give credit where credit is due.  It was the ancient Maya who invented this mysterious, mouthwatering substance, long before any explorers set foot on the shores of the New World.
The scientific name of the chocolate plant, theobroma, translates literally to "food of the gods" and to early Mesoamerican civilizations that is exactly what it was.  In Maya society, everyone, rich and poor alike, enjoyed a frothy, rich and delightfully bitter beverage made from this sacred seed. This is where hot chocolate, as we know it, truly originated.
Consumed at most meals, the revered drink was quite different from our European hot chocolate – it was thick and rich, often with a head of fatty cocoa butter foam.
Because of its powerful aphrodisiac properties, Maya couples also drank the sacred beverage on occasions of engagement and marriage. This was true chocolate, used in its purest form to achieve otherworldly states of ecstatic happiness and connection. If you have never tried eating raw chocolate, this heart opening experience is not to be missed!
Below is a one-thousand year old hot chocolate recipe that I was taught in my travels through Maya lands.  I hope you enjoy it and share the magic with someone special!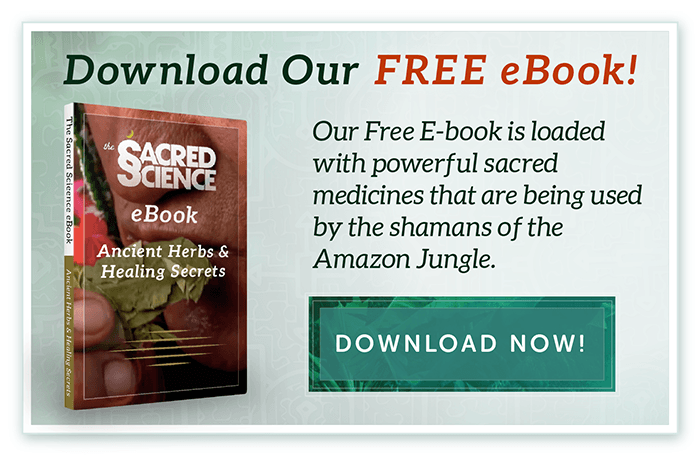 Maya Hot Chocolate Recipe:

INGREDIENTS
1 cup organic goat or cow milk (Almond milk is a great substitute for vegans)
2 tbsp. raw cacao powder
1/4 tsp. ground cinnamon
1/8 tsp. ground nutmeg
1/4 tsp. ground chili pepper
1-2 tbsp. honey
(Makes 1 serving)
PREPARATION
• In a small mixing bowl, stir together cacao and spices.
• Adding a small amount of the milk, whisk into a paste.
• In a saucepan, heat remaining milk slowly over medium heat, making sure to remove just before boiling.
• Slowly add the paste to the saucepan and simmer until slightly thickened.
• Pour into a mug and add honey to desired sweetness.
• Enjoy!
We make this soul-warming treat in my house all the time, and it's great for the winter months.  Be careful though, that raw cacao powder is powerful stuff.  Don't prepare this energizing beverage if you're hoping to go to sleep in an hour!
Have a wonderful weekend,
Nick Polizzi
Director, The Sacred Science
PS: Did you know that Valentine's Day actually started over 1000 years ago?   It dates back to an ancient Roman fertility festival held in mid-February, called Lupercalia. In the 5th century A.D., the Christian church chose this same date to celebrate Valentines Day, and renamed the winter celebration.