Change is coming and there's nothing we can do about it. It may be a year from now, maybe a day – but most likely, it's already begun. Though we crave predictability and would like to wake up each morning and know every curveball that life might throw us, the game doesn't work that way. Nor should it.
Our current assemblage of understandings of how the universe works is a perfectly incomplete story, just waiting for more plot points to come down the pipe. Change, often through struggle, is how we grow.
We sometimes surprise ourselves with how well we do when the stakes are high and things don't go according to plan. If we can accept change as a universal constant, we realize that our time is best spent learning how to be flexible (emotionally, mentally, and physically), to make our vessels more accommodating to whatever comes next.
Nothing can shelter us from change; no amount of money, no special medical procedure or age-reversing oxygen chamber. Like waves rolling toward the shore, changes are a natural function of the sea we swim in. Like any good sailor or surfer will tell you, staying calm and knowing how to use the tidal currents to your advantage is the secret. Resisting them, on the other hand, can be perilous.
In the words of Confucius – "The green reed which bends in the wind is stronger than the mighty oak which breaks in a storm."
When we become emotionally and mentally flexible, we realize that the unknown is no enemy and stagnation no friend.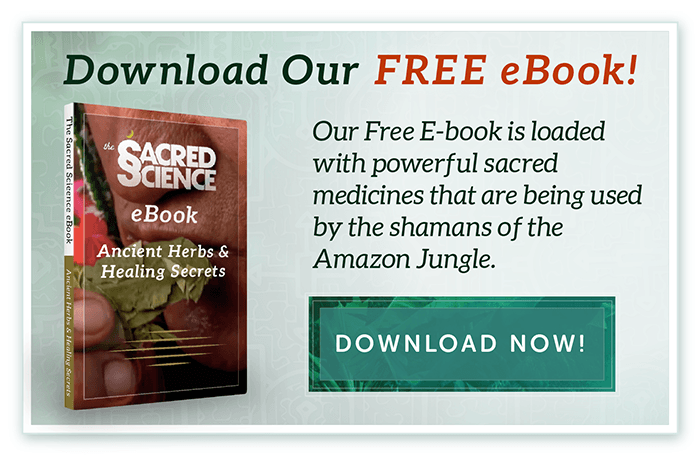 Habin, one of the medicine men featured in our film The Sacred Science, shed some light on this for me. In his first few moments with Nicola, our patient with Parkinson's Disease, Habin shocked us when he summed up every detail of her personal life simply by analyzing her symptoms. Clenched hands, tightened jaw, stiff musculature throughout the body.
"You are afraid of losing your children. You will do anything to keep them with you, but you fear they are slipping away."
Nicola had spent the past two years in a brutal custody battle with an abusive ex-husband who was doing everything in his power to take her two boys away. Her condition had developed toward the end of her marriage, but had worsened significantly in the two years since the divorce.
We were amazed by the accuracy of Habin's point-blank analysis, but he didn't seem to notice. We found him in his hut a few hours later and asked him how he was able to interpret Nicola's life challenges so accurately.
"Nicola's story is a common theme among the Parkinson's people I work with. Our children are the most important people in our lives, but sometimes we hold on so tight trying to protect and shelter them from outside forces that our bodies become rigid and tense. The symptoms tell the story."
"We need to let go and be at peace in order to truly keep our children safe. Devoting her life to her family led her down a very fixed path. Our job now is to change that, to help her."
Watching Nicola's inspiring progress in the film, many of us are triggered by the personal realities she needed to confront and clear in order to heal. The notion of being "the protective mother" is one that most of us would consider justified and honorable. But what happens when we become too protective? Too cautious? Too untrusting?
I feel this in my own body from time to time. A stiffness and "clenched" wariness when my power has momentarily slipped away from me and the world outside seems unsafe and unpredictable. The answer seems to be to batten down the hatches and cling tightly to my most cherished relationships and beliefs.
But I've learned the hard way that this will only make things harder in the long run. If I have the presence of mind to ground myself in the moment, and ask myself where my pain or fear is really coming from, I instantly become more resourceful. From there I can make that inner adjustment, and see the adversity for what it really is, welcoming in the lesson it has to teach.
The good news is that, try as we might, we can't stay stuck forever. The laws of the universe won't allow it. The question is how will we respond to the countless surprises that the world has in store for us? Will we learn how to bend or will we resist with all of our might, until we break?
A question for you: What is one method that you personally use to calmly embrace whatever curveball life tosses your way?
Stay curious,
Nick Polizzi
Director, The Sacred Science