In this line of work, I am in constant contact with folks who are either trying to recover from an illness or who have broken through and regained their health. I've noticed that many of these people mention spiritual "openings" that came to them in their darkest moments – an unexpected gift from a higher force that left them changed forever.
Thinking on these conversations, I notice one blessing – actually more of a teaching –that is mentioned most frequently. Somewhere in the struggle, there is a day of reckoning, where the individual is swallowed up by the full reality of their disease, and is forced to come to terms with their own mortality or, more precisely, their fear of the ultimate unknown.
This is not usually a pretty process and can feel like the end itself, and unfortunately, it sometimes is. But often, once the vice grip on survival loosens and the individual surrenders control to the forces of nature, the body's inner repair system begins to kick into high gear. For many, this is the turning point where real recovery begins.
In other cases, this awakening comes at the end of the road, in the final days of life, long after any medical intervention has been deemed futile. On a few occasions, I've had the honor of sitting with patients (who had long since become friends) during their final days, and was blown open by their accounts of direct transmissions from above. This divine knowing seems to be a welcome parting gift before making the great transition.
The underlying wisdom here appears to be this: our deep fears around death prevent us from truly living. Clearing the fear is the path to freedom.
Again, the benefit of experiencing and transcending a major illness is that these fears become very real and must be acknowledged. But what about those of us who are not sick? How do we proactively address the underlying patterns that might end up becoming the root cause of a future illness?
There is no magic bullet or cure-all approach that can be recommended to everyone, but I do know this: of the thousands of sacred ceremonies that exist, there is one shared understanding that spans them all.
At the core of just about every indigenous rite of passage is the concept of re-acquainting ourself with fear and learning the lessons that lie beyond it. Everyone has their own unique set of phobias or anxieties, but these "surface fears" are all linked to the one base fear mentioned above – fear of the unknown.
To use a very personal example, one of my surface fears is claustrophobia and any scenario that places me in a confined space without an easy exit is extremely "challenging." So when I was invited to participate in a Maya temazcal (which involves an extremely hot and dark enclosed space), I was triggered and my heart felt like it would explode.
But fear has become a motivator over the last decade and this wasn't the first time my fear of tight spaces had bushwhacked me. Just months earlier I had failed to successfully complete my first Ojibwe sweat lodge because of the claustrophobia (not pretty), so the inner voice told me this was an opportunity to continue to do the work. I said yes to the invitation.
On a side note, I know that I've put myself onto the edge of my existential frontier when time begins to slow down and then dramatically accelerates out of control. Let me explain.
In reality, the customary pre-temazcal prayer ritual probably only runs about fifteen minutes, but it felt like two hours. The entrance into the low, igloo-shaped structure followed by the candle lighting ceremony felt like another two hours (only about ten minutes in reality). Almost like that anticipatory feeling of dread as the roller coaster slowly climbs to it's highest peak – clink, clink, clink, clink…
Then, like clockwork, things began to speed up right as I approached the main object of my fear – the plunge. We had finished the opening spirit offerings, and the medicine woman leading the temazcal called for the hot stones to be brought in. As the red hot spheres made their entrance and the dark container began to heat up, my grip on reality slipped out of control. Panic.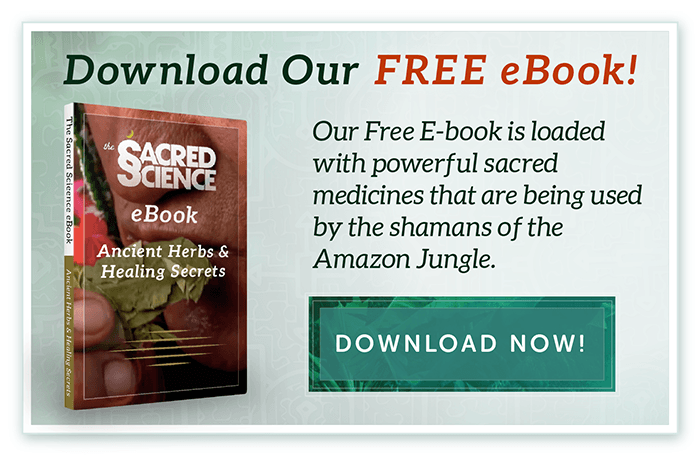 But something was different this time. I had come equipped with a spiritual strategy given to me by a mentor after my first sweat lodge meltdown. As my body screamed "MAYDAY MAYDAY!!" a deeper part of me started taking note of the specific fears that arose instead of merely reacting to them.
Here's what came up with each new scalding rock that was brought in: What if I can't do this? What if I can't breathe? What if I pass out and nobody notices? What will they think if I can't complete this ancient ceremony? Am I a phony? What if they are dishonored? What if I die in here?
As I watched the thought forms appear and wreak emotional havoc, there was a dawning. My fears were all "what if's" — pure conjecture — not a direct response to actual danger. I had no idea if I could or couldn't handle the heat or the enclosed space because the fear itself was annihilating me long before the ceremony could. I was scared of what was beyond the curve in the road ahead, not the actual experience at hand. I was afraid of the unknown.
An inner voice whispered the answer, which was simple and spiritually cliché, but what can I say? – it worked. "Stay in the present, don't think about the next hot stone that's about to be placed in front of you, focus on your breathing and be grateful for the lessons that come through the suffering."
The rest of the ceremony was an inner odyssey. I had hacked my fear of temazcals and sweat lodges, and possibly my claustrophobia too. Once it was over, the Maya medicine woman who had led the proceedings told us that it was one of the hottest temazcals she had ever been in. I'm glad she saved that detail for afterward 🙂
The temazcal is just one of thousands of beautiful traditions from around the world that consciously bring you into your fear, or darkness, so that you can acknowledge and release your shadows. The ceremony doesn't have to be extravagant – I know people who have experienced similar cartharsis during a hard yoga class or in the middle of a Tibetan breathwork exercise at home.
To be fair, nobody "likes" to explore their fear and the traumas that often lurk behind it. In fact, Roman Hanis, the lead shaman from our film, told me that he still needs to step over his ego every time he enters a ceremony!
But once in a while we all need what the shamans call a "shake up" to check back in with truth, and break the patterns we're currently running. What you resist truly does persist, and pushing away your fears (and the underlying thought constructs that are fueling them) will only result in more serious symptoms down the road.
One thing is for sure: this ride we're all on is a doozy and the external stimuli that trigger panic or anxiety will never fully cease – the only real solution is to change the lens we're seeing the world through. This type of work can be an effective way to do that.
Engaging in any activity that is directly confronting fear is a ceremonial act. Fear itself is often the illusion that must be shattered in order to truly live.
Stay curious,
Nick Polizzi