Along our paths toward greater consciousness, there are subtle pitfalls that can stop us in our tracks. One of these is what I call "romanticizing our roots."  And it all starts with a little story.
Our minds crave them – stories, that is.   We have a human need to create our own tales that encapsulate the realities we come in contact with and give them personal meaning.  The eerie part is that we do it unknowingly.  Most of us start the scriptwriting with ourselves and branch out from there, making sure to include cameo appearances by next door neighbors, a splash backdrop of world history to set the stage, and at least one or two heroes and villains to make the plot interesting. Our parents, siblings, and spouses are the usual suspects.
These self-perpetuating myths are especially tempting when we're investigating the practices of our ancestors.  Poring over mind-blowing ancient texts and listening to inspiring talks from surviving lineage holders, we are often overcome with a sense of yearning for a return to the ways of old.  We conjure beautiful images of what it must have been like and how pure life could be, but if we're not careful, this nostalgia can lead to disconnection from – and maybe even dissatisfaction with – the world in which we currently live.
The story entitled Everything Was Roses In The Good Old Days has been around forever and remains popular today. I trip over various iterations of it all the time in conversations with others, as well as in my own head. Whether it's a talk about herbalism, permaculture, shamanism, or paleo nutrition, the topic frequently gravitates toward how we have gone downhill on our evolutionary trajectory, creating a world that doesn't serve our fundamental needs as human beings.
My question is this: is there benefit in loathing the present and favoring the past?  Does it help us or hinder us? Are stories like these pointing us to valuable insights that can be turned into action plans to improve our lives?
From one perspective, our current culture of convenience has diminished us by making our day-to-day existence easier without providing any guidelines on how to become better stewards of the planet and our communities, with our newly found free time. However, it would be naïve to ignore the incredible gifts that our technological advancements have given us over the past 200 years.
We debate and research the topic of ancestral wisdom vs. modern innovation in rooms that are safe and adequately heated, using impossibly fast methods of long distance communication that were made available to us via the very scientific advances we're scrutinizing.  It's all part of the cosmic giggle.  Our world, whether we like it or not, is a winding hybrid of the old and the new, and will quite possibly always be.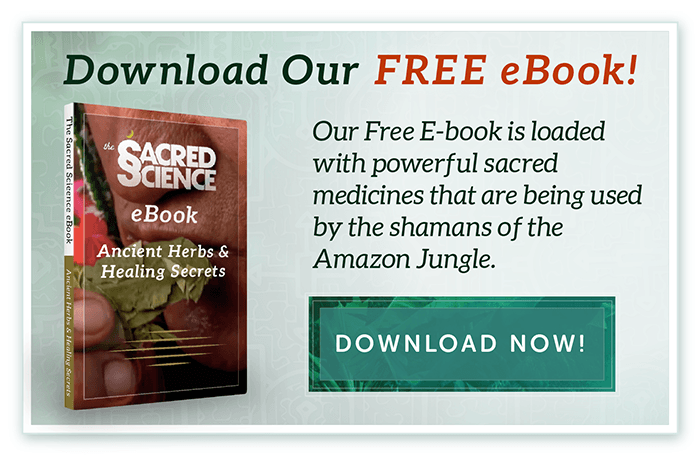 Let's put all our stories aside and give science a little love for a second.
In an interview a number of years ago, Dr. Norm Sheely, one of the early pioneers in holistic medicine, told us, "You can't treat a broken arm with herb tea".   Yes, ancient bone setters did great work in their time, but Norm's point is that we have come a long way since the days when their services were in high demand.
As a matter of fact, when it comes to acute injury of any type you are going to be hard pressed to find any ancestral technique that measures up to modern medicine.  If humpty dumpty fell off the wall a few hundred years ago, he wasn't going to be put back together again.  But in today's world, we hear accounts all the time of folks breaking half the bones in their body and not only living to tell the tale, but thriving!
Life-saving antibiotics like penicillin, precision surgical instruments, and advances in sterilization are just a few of the unassailable breakthroughs that hard working doctors – who, by the way, care a ton about the wellbeing of others just as native healers do – have given humanity over the past two centuries.
Listen, I'm no stranger to this grass-is-greener mindset around the past.  For years I fell into a pattern of weighing the negatives of the modern world against the perceived positives of the ancient one.  Heck, I would refuse to walk through a chain department store with my wife Michelle because it offended my all-natural, barefoot sensibilities.  But a life-changing event gave me a huge course correct that helped me see through the illusion for a moment.
A shaman once told me that children are the most potent medicine on the planet.   When Michelle and I learned we were going to have a child, we were bent on doing everything "on the natch" with his or her rearing. But the universe has a way of sending along medicinal plot twists to shake us loose of our expectations.  We tried everything we could to give our son River a natural birth. But there were complications and he came into this world via c-section.  This initially shattered me, until I pulled the plug on my story and learned to see the good aspects of modern medicine.
We've got to be careful not to put all our eggs in one basket. No one tradition has gotten it 100% right, and none ever will.  We, as a species, are a work in progress and every generation has played a substantial role in getting us to where we are today.  As author Martha Beck says, "bless this mess".
I operate on the belief that we are our own best doctors and therefore must become master researchers. This means digesting as much of the written, spoken, and directly transmitted material as we can, and making wise interpretations as we attempt to personalize what we have learned.  The world of alternative health and wellness is a magnificent one, but beware of hyperbole, opportunism, and flimsy factual evidence.  To do right by ourselves and the movement itself, we need our approach to be a patient and disciplined one.
The elders tell us the universe is perfect and all things have meaning.  Our evolution may have its crests and troughs, but on the whole I like to believe that we are exactly where we're supposed to be.
Stay curious,
Nick Polizzi
Director, The Sacred Science