When my husband moved out, I found myself depressed, alone, and without a sense of purpose—unless you consider sleeping until noon and then going on 12-hour eating benders a higher calling.
For six months, I spent teary nights alone, recreating the pasta sauce he'd made for me on our first date. The kitchen, once the heart of our home and the soul of our national television cooking series, had fallen dark. So, too, had I.
Friends and family reminded me that I was nothing if not resourceful. Told me to follow my heart. But how could I follow a heart that was, like a bird stunned from hitting a windshield, wounded and lacking any sense of direction?
Between naps and second helpings of Sour Cream and Onion Baked Lay's, I—now heavier in body and spirit—found myself thinking of Flavia Cueva and her Hacienda San Lucas in Copán, Honduras. When I had met her the previous summer, I was instantly drawn to her fighting spirit. Ten years earlier, Flavia, her own marriage having ended, returned to her family's century-old hacienda in the mountains overlooking the breathtaking Maya ruins. Out of her own ruins, she built an intimate eco-retreat at which others could find healing.
As I thought of Flavia, I remembered her kitchen, where the rhythmic slap slap, slap slap of corn dough being pounded into tortillas provides its heartbeat. This place, I decided, was where I needed to go to rebuild my life and learn to restore my own heartbeat. I put down my bag of chips, packed just one suitcase, and booked a plane ticket to Honduras, the country whose name translates literally to the depths. I had no way of knowing what awaited me in this strange land, or just how fitting its name would prove to be.
Immediately upon my arrival, I plunged head first into the dark waters of the unclaimed parts of myself. I waded in my guilt, my shame, my rage, my stubborn refusal to forgive. I studied with medicine women. I experienced temazcal, an ancient Mesoamerican rebirthing ritual that takes place in a steamy, womb-shaped dome lit only by the red pulses of volcanic rocks. I cooked alongside Flavia's Maya Ch'orti' staff, preparing simple dishes with medicinal plants from the area: chipilín, esquisúchil, loroco, purple basil, cacao. (Somehow, the recipes featured in the cookbooks I'd authored seemed too complicated now. Pretentious, even.) I explored ancient temples, and hiked to hidden waterfalls deep within the jungle. I gave up my wristwatch, allowing the energies of the Maya tzolk'in calendar to guide my way. And I discovered rosa de Jamaica, the popular iced tea that was pressed into my hand seemingly every time I left my room.
Made with dried Hibiscus flowers, a bit of raw sugar, and a splash or two of lemon, rosa de Jamaica was a refreshing treat that I couldn't get enough of. No matter what the day held, as the sun slipped behind the hazy, blue mountains of nearby Guatemala, I could be found at the far edge of Flavia's property, a glass in hand. There, high above the river that snaked lazily between me and the remains of the ancient kingdom beyond, I prayed.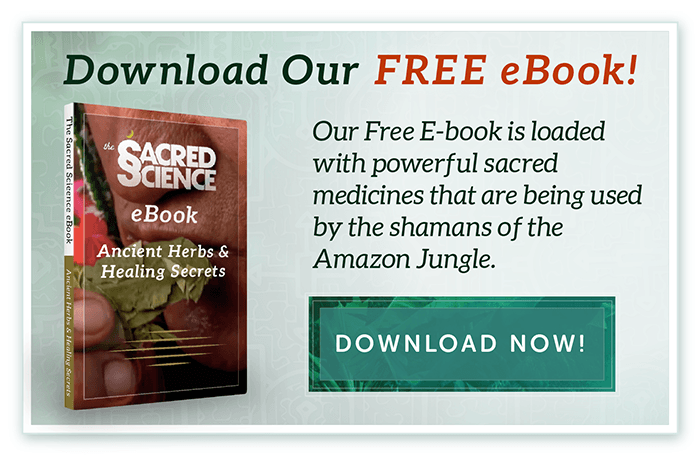 "I want love," I'd say in between sips. I made my plea to the birds, to the sky, to the air, to anyone and anything that would listen, and hopefully help grant my wish to get my husband back.
Six weeks into my stay, during a Full Moon Sacred Fire Ceremony at the hacienda, I heard myself. I mean really heard myself for the first time: IwantloveIwantloveIwantlove.
I looked across the fire at the yoga instructor who had patiently helped me become more flexible in both mind and body. The Guatemalan shaman who had taught me the ways of Maya spirituality—teachings that focused on the human experience being a perfect balance of light and darkness. When my eyes met Flavia's, she offered me a warm smile. All this time, I had been angry with the universe, with God. Why hadn't my prayer been answered?
At that moment, I realized it had been. Love was in the women who gently guided me back to life. In the food we co-created. In the fresh flowers they picked for me. In the hacienda's Labrador Retriever puppy that nuzzled me when I cried, and danced at my feet when my smile returned. I offered my new mantra—I am love—with gratitude and without expectation. Love was all around me.  Maybe even in that glass of red liquid with which I'd become so smitten.
It was nearly seven years later, in the summer of 2014, that I learned the ancient spiritual and medicinal significance of rosa de Jamaica's key ingredient. I was working on Secrets of the Ancient Healers, a course I brought forth with my dear friend Nick Polizzi of The Sacred Science.  While researching the 250+ medicinal plants we'd documented on our travels throughout the Americas, I researched the properties of Hibiscus rosa-sinensis L.
To the Maya of past and present, it is used as a hypotensive, or treatment for reducing blood pressure. This, I already knew. I'd been diagnosed with genetic high blood pressure at the age of nine, and credited it in part with my ability to get off prescription drugs after more than 25 years of horrible side effects—and warnings from countless doctors that I'd die without my meds.
What I didn't know was that they also used Hibiscus for another kind of heart condition: heartache. It is believed that it soothes emotional trauma, gently nudging open the tightly packed petals of the "flower" within. In fact, in my friend Rosita Arvigo's book Rainforest Remedies: One Hundred Healing Herbs of Belize, she explains that a wife whose husband has strayed but still loves her may prepare Hibiscus tea to entice him to return to her.
Even more interesting to me was realizing that the stunning red flower that I'd seen depicted in so many images of the Hindu goddess Kali—whose starseed name is the same as my surname—is actually the Hibiscus. Like her, the flower symbolizes time and change, death and rebirth. Is it any wonder this energy was ever present during my painfully beautiful spiritual death and rebirth?
In the end, I didn't get the love I so desperately wanted.  But I got the love I very much needed.  Powered by it and rosa de Jamaica, I rose from the depths, rediscovered my purpose, and remembered how to fly.
Hacienda San Lucas' Rosa de Jamaica
1 handful dried hibiscus flowers
3 cups water
Juice of 1 lemon
Raw sugar to taste
Place the flowers and water in a pot.  Bring to a boil.  Stir gently for 5 minutes.  Remove from heat, and allow to steep for 30 minutes.  Strain.  Season to taste with lemon and sugar.  Serve chilled.
Shannon Kring is an author, filmmaker, and speaker who leads healing retreats around the world.  Her next one is with the Sacred Science Tribe, in her beloved Copán.
To find out about upcoming retreats to the Maya lands, visit www.thesacredscience.com/copanretreat